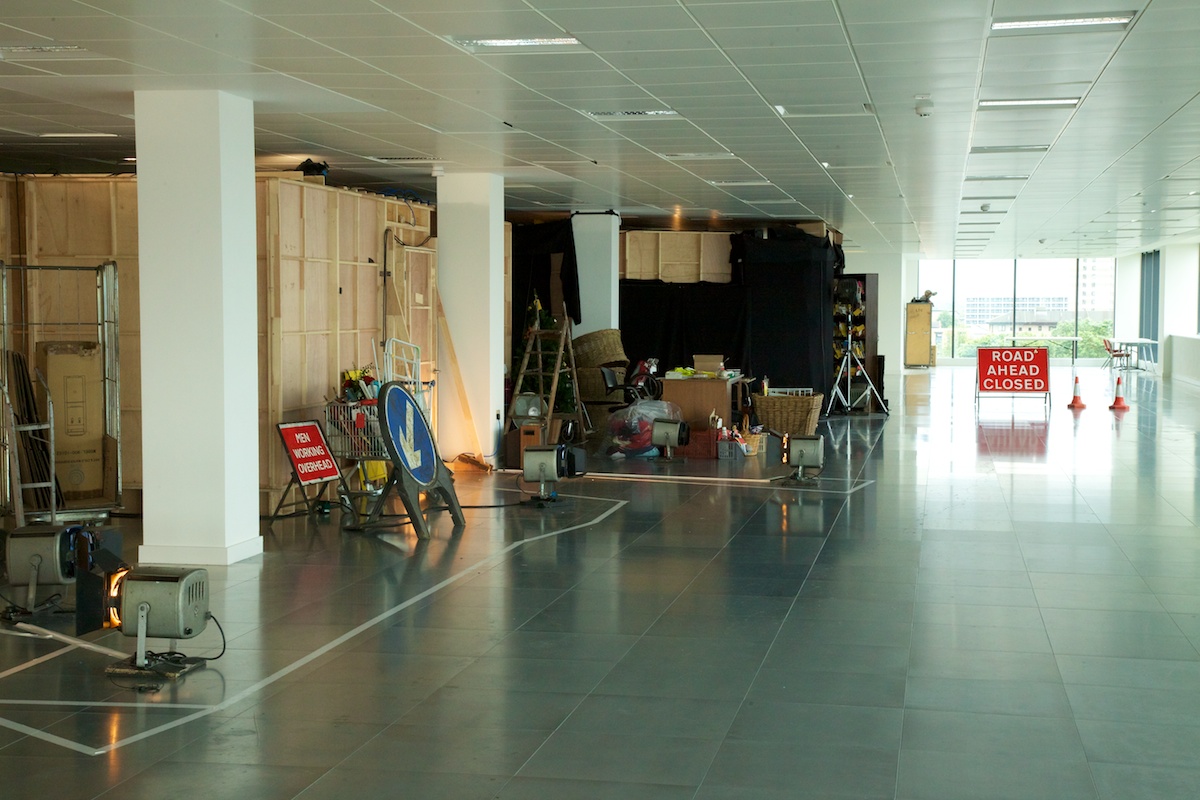 Manchester Lines - Library Theatre Company
Winner - Amanda Stoodley, Best Design TMA/Whatsonstage Awards 2012
High above Manchester in an iconic office building overlooking the city, Manchester Lines invited audience members into the Lost Property Office of the Soul. Packed with thousands of real lost items, this dreamlike circular space also held the hopes, secrets and memories of the people whose possessions had been lost.
Asked to write down on a card 'What have you lost?' as they were greeted at the Lost & Found reception, the audience journeyed down a corridor full of shifting light and sound, and into a circular room, packed full of lost objects, all neatly labelled and dated, awaiting collection. Out of the walls, out of the objects themselves, people and stories emerged, interlaced with songs and music.
Emerging out of the capsule of the lost property office to a view across the city at dusk, the space became filled with figures walking and singing, whilst a litany of the audience's lost objects was read out in a moment which was at once solemn, funny, moving and celebratory.
Writer - Jackie Kay
Composer - Errollyn Wallen
Designer - Amanda Stoodley
Lighting Design - Anna Barrett
Sound Design - Peter Rice
Musical Director - Damonic Harlan