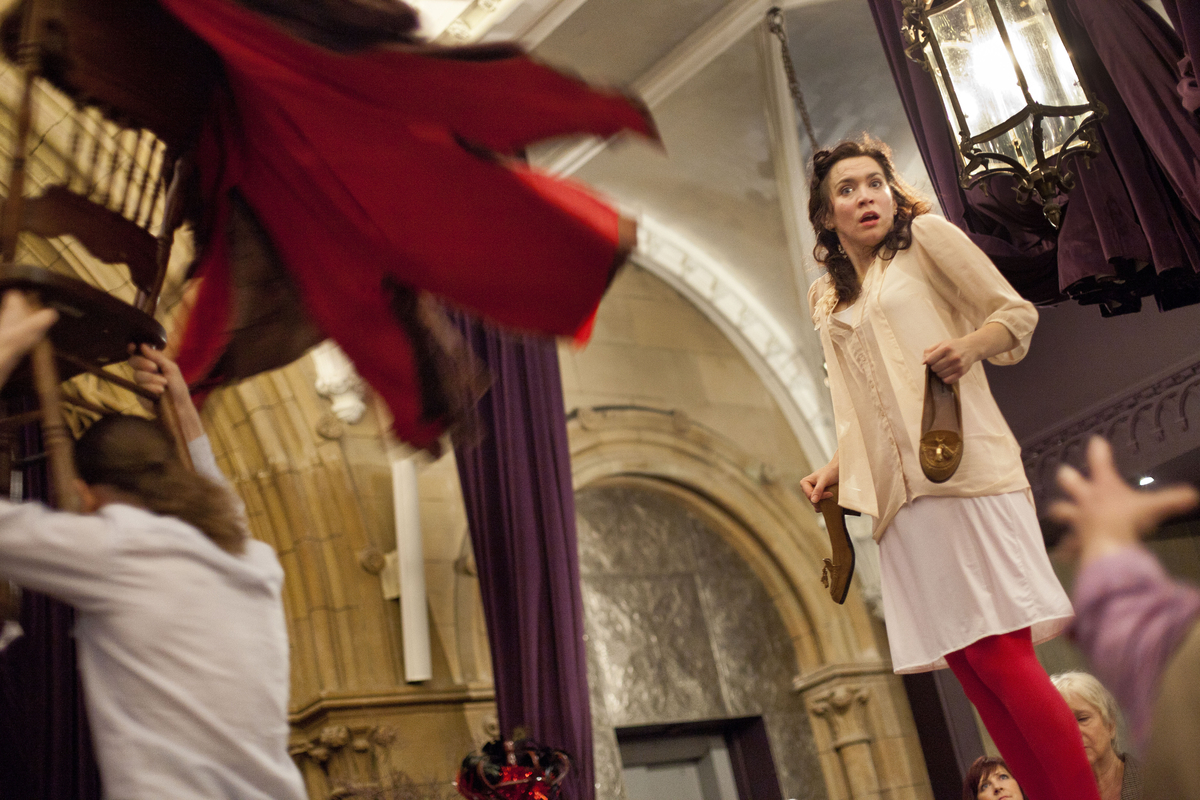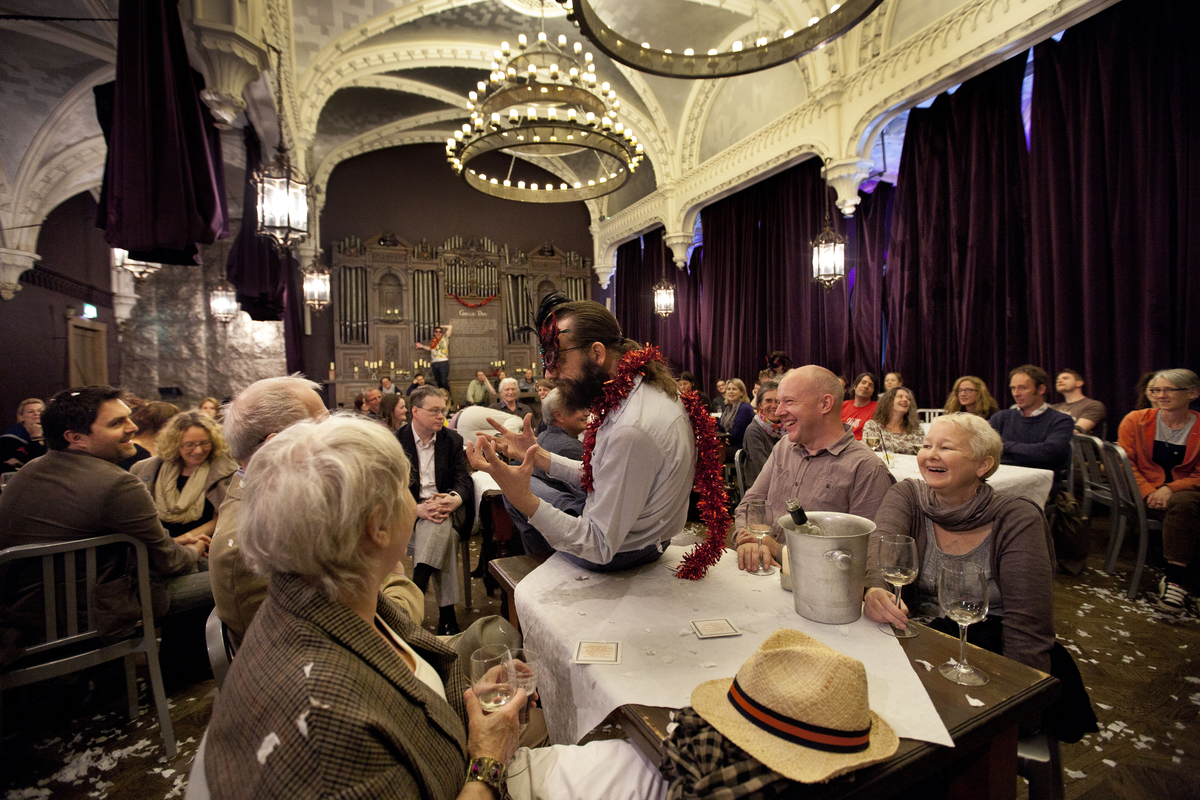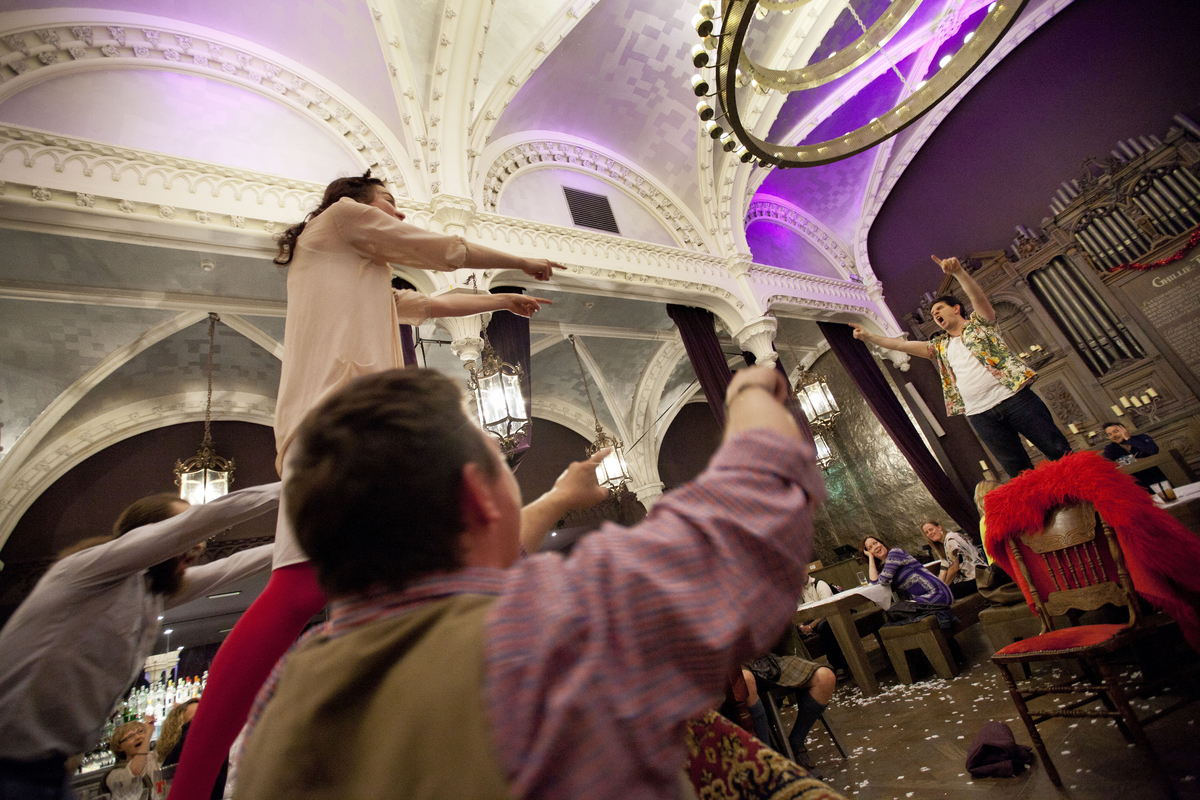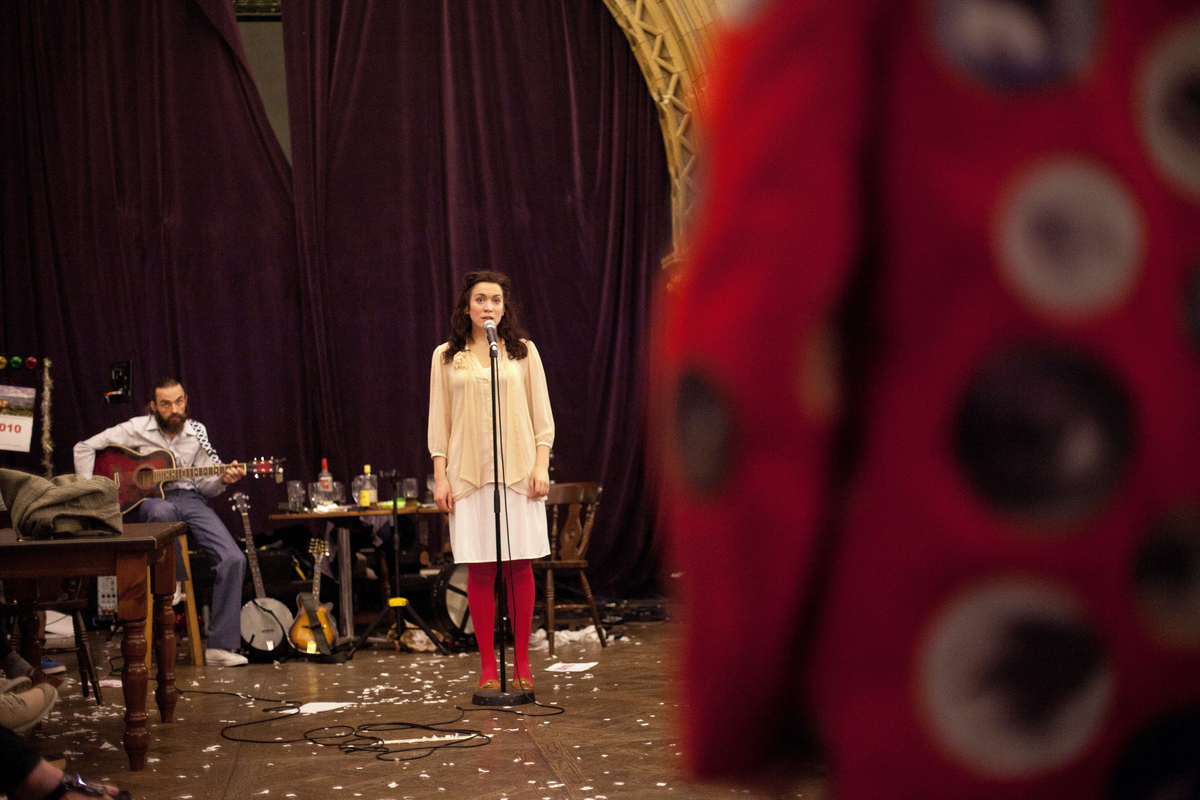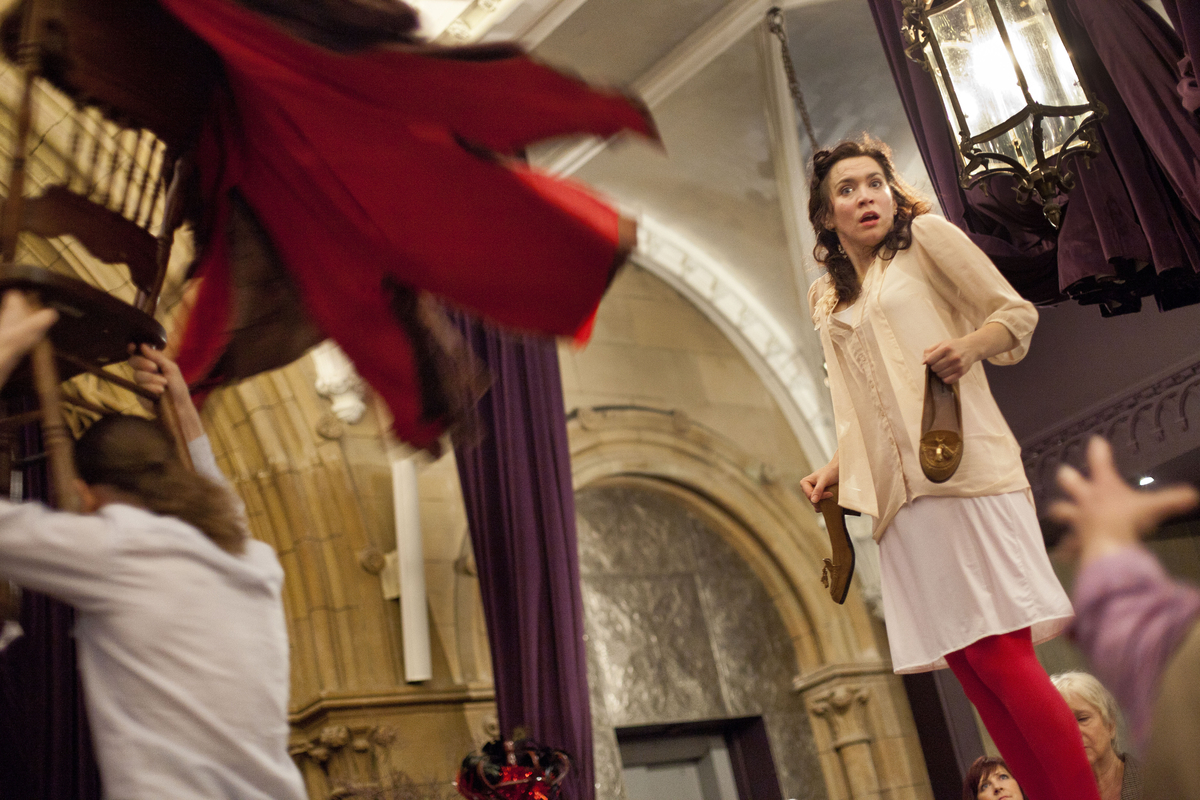 The Strange Undoing of Prudencia Hart - National Theatre of Scotland
Winner - Herald Angel Award, Critics Award for Theatre in Scotland Award, Brighton Festival Award for Artistic Excellence
Winner - Drama Desk Award 2017
Nominated for 4 LA Critics' Circle Awards
***** The Times
***** The Guardian
***** The Herald
"You shouldn't miss this show for the world...rambunctiously life-affirming and and touchingly beautiful" The Herald
"More vibrantly alive than any piece of theatre I've seen in Scotland for years" The Scotsman****
"It deserves to tour for eternity" The Guardian
"I left it in a state of happy intoxication" New York Times

The Strange Undoing of Prudencia Hart took the Border Ballads of Scottish folklore and musical tradition and told a modern-day ballad in an anarchic pub setting. Tender, beautiful, chilling and raucous, it goes from hell to heaven and back again in a single whisky-fuelled night.
The audience, seated around tables, drink in hand, were an intrinsic part of the action. This is a ceilidh, a night of song and story, which takes on a mesmeric life of its own as the story moves from light to dark, until the audience are immersed in a world which can shift seamlessly between the supernatural and the everyday - a ballad of borders, indeed.
The Strange Undoing of Prudencia Hart has toured nationally and internationally 2010-2018 from Blair Atholl to Rio, from Coatbridge to Melbourne, Australia, from Edinburgh to Santa Monica CA, and played for a hugely successful New York run for 6 months at the McKittrick Hotel in 2017.
Created by Wils Wilson and David Greig
Director - Wils WIlson
Writer - David Greig
Designer - Georgia McGuinness
Composer - Alasdair Macrae
Movement - Janice Parker
Photographer: Drew Farrell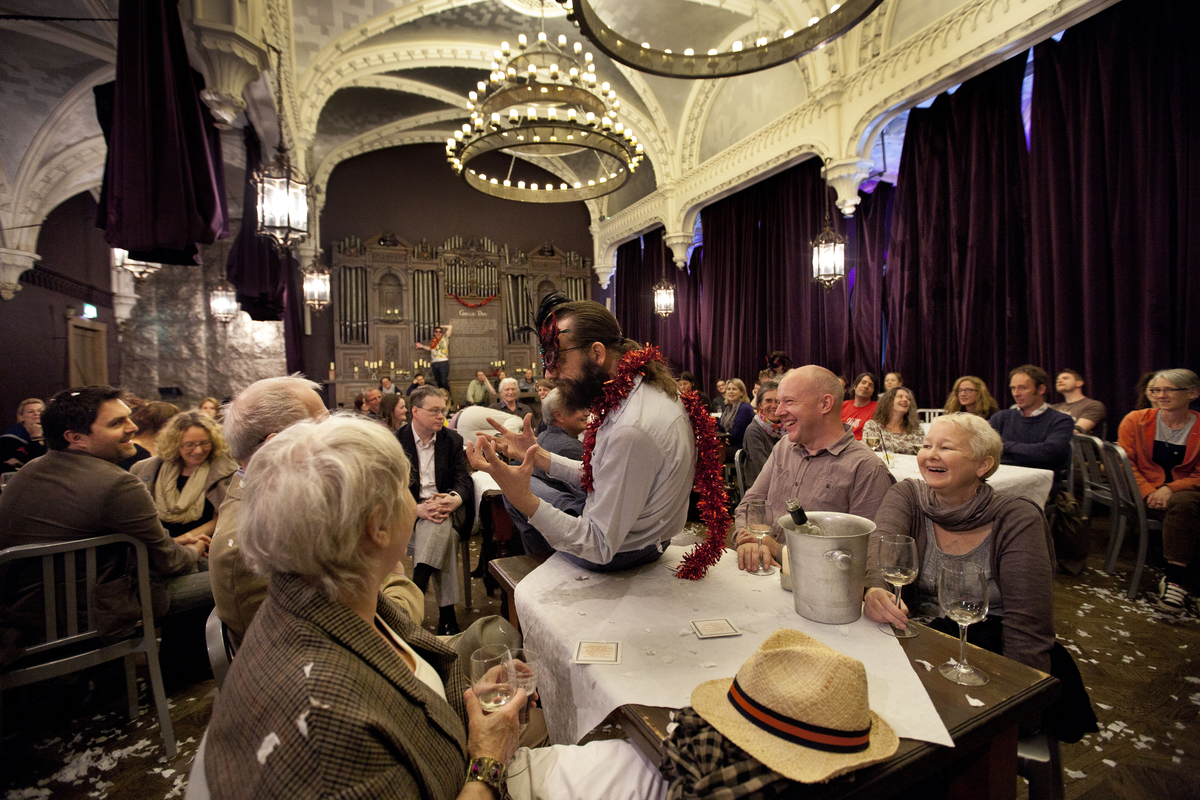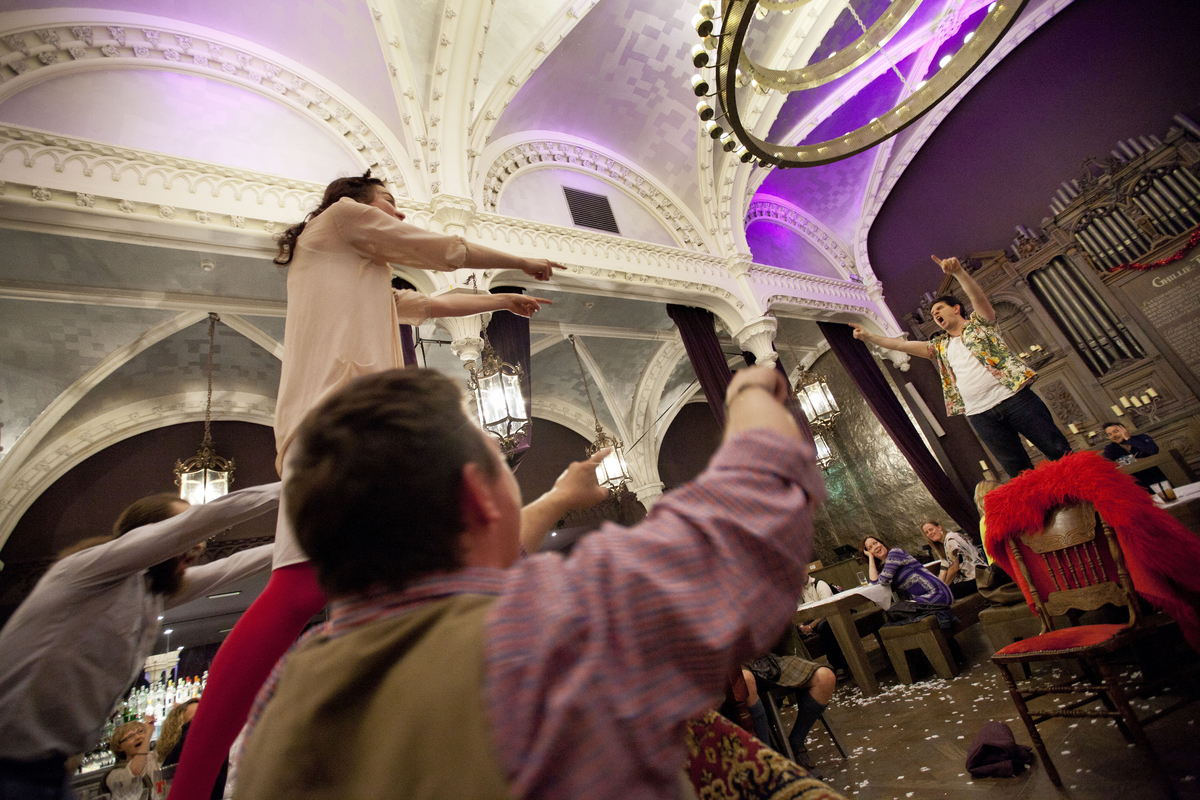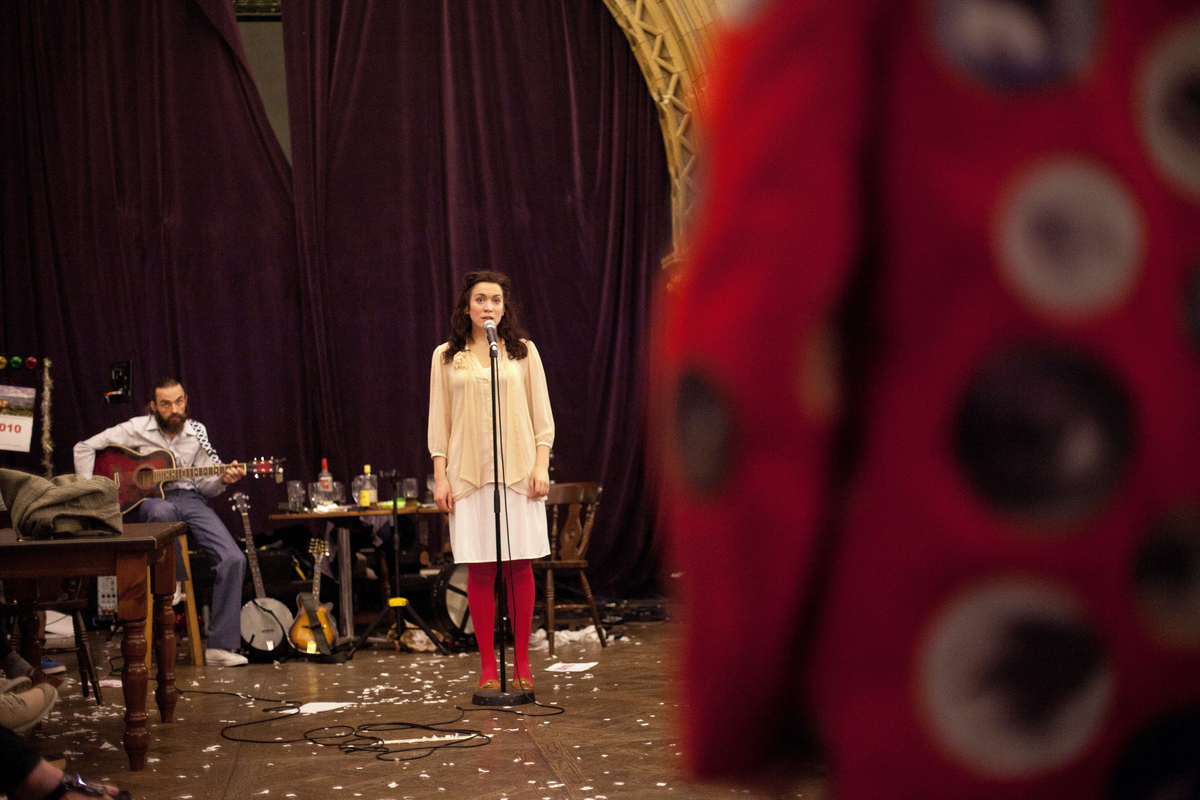 Photographer: Drew Farrell